The medals presented at London 2012 will be the heaviest ever at 375-400g each. Around 4,700 of these will be presented to Olympians during the hectic 3 week period this summer. How many will you be bringing home?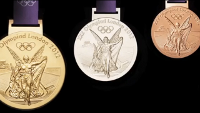 Winning isn't everything, of course. The honour lies in being there and taking part. But, what is the point of creating a sense of national ambition and pride before the games, if you then lose it all through lack of planning for administrative or logistical failure?
OK, take this: If even one of your country's athletes end up contending for the top three slots in any of their chosen disciplines, the people of your nation will be at the edge of their seats, virtually glued to the television. And it works not only for medal aspirations: personal best results and heroic efforts by your athletes will have the same effect on your viewers at home. Exultation!
So what is the problem?
Olympic and Paralympic Games
London 2012
London, UK (January 28, 2012) – The 2012 Games are just over six months away. Whether or not you are sending athletes to compete, you will by now have had multiple meetings to discuss the event.
The Olympic Games are one of the largest projects ever devised by mankind, if not the largest. Hundreds of thousands of people and billions of Dollars are put in motion to organise the two consequtive events, including the Paralympic Games, every four years.
The three week events are basking in global attention, with over half the population of our planet at one point or another tuning in to have a look.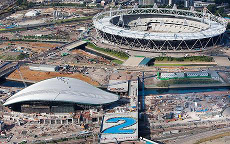 To organise an event like this noone can afford any errors. Even organising the participation of a single nation is a major undertaking. Apart from the personal and team efforts exerted by the competitors, you have a considerable logistical job to complete.
You have created hierarchies of personnel, booked transportation, arranged for lodging in yet unfinished buildings for your athletes, trainers, coaches, managers, logistics heads, administrators, press contacts, travel organisers and more.
You have delegated responsibilities to ensure your nation is not only represented, but can hold their heads high and bring pride to the citizens of your country.
To make all this possible, let alone successful, you need an IT infrastructure on the ground. You may have been reassured by the organisers that WiFi access to the Internet will be ubiquitous across all event locations. You may have invested in latest technology mobile computing and telephony devices and issued these to your delegates for use in London.
So you are all set, then?
Well, not quite!
Here are some of the risks every computer-user encounter when trying to keep their work safe.
1. Physical hardware – external
Loss of data through theft is obvious. Protection with double locks in a building with human supervision of the reception function should be enough, just look out for any back doors without alarm. And be sure you can put your trust in people with legitimate physical access to your office.
Otherwise, put the hard disks in a location where they are unlikely to suffer physical pressure and are isolated from possible local fires and of course water from fire extinguishing equipment or even from burst pipes.